Updated:

@

Summary / Temperature
Wind
Rain
Outlook

---

58.8°F






Cool



Feels like:

59°F



24-hr difference
-3.8°F

Today
Yesterday
High:

61.2°F


12:00am
86.0°F
1:02pm
Low:

58.0°F


4:15am
61.1°F
2:15am

WSW




0.0


Gust:


0.0 mph

0

Bft -

Calm

Today:

1.4 mph

1:50am

Gust Month: 15.4 mph June 11

Rain Today:

0.00 in

Rain Rate (/hr):

0.000 in

Rain Yesterday:

0.00 in

Storm Rain:
0.00 in
This Month:

0.01 in

Season Total:

18.87 in

1 rain day in June.

Tonight


Patchy Fog


Humidity & Barometer
Almanac
Moon

Humidity:

95

%
Dew Point:

57.4°F

Barometer:

29.883 inHg

3-Hr Trend:
Rising

| | |
| --- | --- |
| Sunrise: | 5:41am |
| Sunset: | 8:00pm |
| Moonrise: | 7:28am |
| Moonset: | 8:39pm |

Waxing Crescent
3%
Illuminated

UV Index Forecast
UV Index Forecast

26-Jun-2017
10.9

Very High
NWS Forecast - Mission Trails - Outlook: Today & Tonight
Today


Patchy Fog then Mostly Sunny

Hi

88 °F

NWS Mission Trails: Patchy fog before 11am. Mostly sunny, with a high near 88. West northwest wind 2 to 9 mph.

WXSIM forecast: Partly to mostly sunny in the morning, becoming sunny in the afternoon. Patchy light fog in the morning. Breezy with near record heat. High 97°. UV index up to 10. Wind northwest around 10 mph in the morning, becoming 15 mph in the afternoon.

Tonight


Patchy Fog

Lo

64 °F

NWS Mission Trails: Patchy fog after 11pm. Partly cloudy, with a low around 64. Northwest wind 1 to 8 mph.


WXSIM forecast: Clear. Low 59°. Wind west-northwest around 6 mph in the evening, becoming north-northeast around 2 mph after midnight.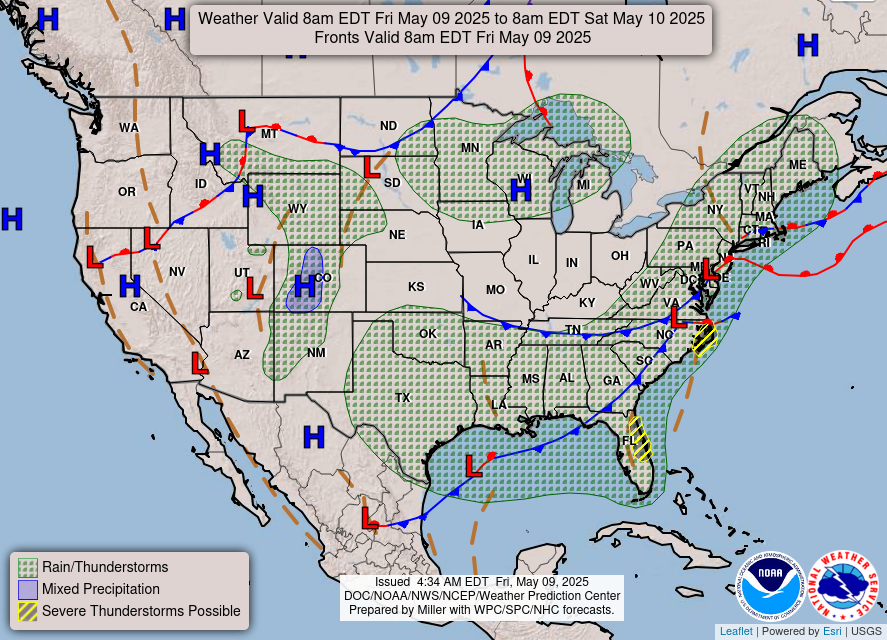 Large sandstorm in Sudan
The Visible Infrared Imaging Radiometer Suite (VIIRS) aboard the NOAA/NASA Suomi NPP satellite captured this true-color image of a massive sand storm in central Sudan on June 20, 2017 (top), compared to June 19. The central and the northern part of Sudan feature extremely dry desert areas with frequent sandstorms, known as haboob, which can completely block out the sun. VIIRS provides global coverage twice a day with 750 m resolution across its entire scan -- twice the coverage of its predecessors (such as the AVHRR that flew aboard NOAA's earlier polar-orbiting spacecraft) and its daily multi-band imaging capabilities support the acquisition of high-resolution atmospheric imagery and other instrument products, including visible and infrared imaging of hurricanes, atmospheric aerosols, detection of fires and smoke and, as shown here, land surface conditions.
Courtesy of NOAA Environmental Visualization Laboratory