Updated:

@

Summary / Temperature
Wind
Rain
Outlook

Clear

51.9°F






Cool



Feels like:

52°F



24-hr difference
0.8°F

Today
Yesterday
High:

56.8°F


12:00am
85.2°F
12:39pm
Low:

50.6°F


7:08am
49.8°F
6:59am

E




0.0


Gust:


0.0 mph

0

Bft -

Calm

Today:

4.6 mph

4:50am

Gust Month: 14.0 mph September 6

Rain Today:

0.00 in

Rain Rate (/hr):

0.000 in

Rain Yesterday:

0.00 in

Storm Rain:
0.00 in
This Month:

0.13 in

Season Total:

0.13 in

4 rain days in September.

Tonight


Mostly Clear


Humidity & Barometer
Almanac
Moon

Humidity:

67

%
Dew Point:

41.3°F

Barometer:

29.857 inHg

3-Hr Trend:
Rising

| | |
| --- | --- |
| Sunrise: | 6:38am |
| Sunset: | 6:41pm |
| Moonrise: | 11:39am |
| Moonset: | 9:45pm |

Waxing Crescent
27%
Illuminated

UV Index Forecast
UV Index Forecast
NWS Forecast - Mission Trails - Outlook: Today & Tonight
Today


Sunny

Hi

88 °F

NWS Mission Trails: Sunny, with a high near 88. Northwest wind 2 to 13 mph, with gusts as high as 21 mph.

WXSIM forecast: Sunny. High 78°. Wind northwest around 4 mph in the morning, becoming 12 mph in the afternoon.

Tonight


Mostly Clear

Lo

59 °F

NWS Mission Trails: Mostly clear, with a low around 59. Northeast wind 2 to 10 mph.


WXSIM forecast: Clear. Low 50°. Wind north-northwest around 3 mph in the evening, becoming east-northeast after midnight.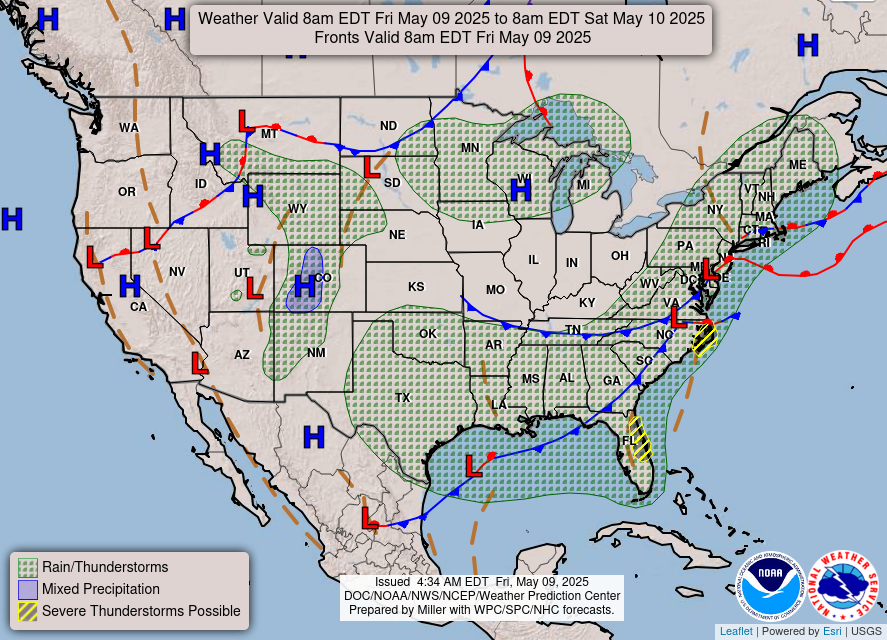 Arctic Sea Ice Likely Reaches Minimum Extent for 2017
Sorry... today's image is a movie or animated .gif file and cannot be reformatted to show here. Please visit the NNVL site to view it.
Scientists at the National Snow and Ice Data Center say that Arctic sea ice likely reached its minimum extent for the year, at 4.64 million square kilometers (1.79 million square miles) on September 13, 2017. The 2017 minimum is the eighth lowest in the 38-year satellite record. These maps show the Arctic mean sea ice concentration as measured by satellites for each month since April 2017, along with the minimum value recorded on September 13th. Areas with at least 15% ice cover appear in shades of gray-blue to white. Open ocean water (less than 15% ice cover) is navy blue. The yellow line shows the median (middle of the range) sea ice extent for 1981-2010. For more information, see the Climate.gov. Real-time sea ice data can be accessed in NOAA View.
Courtesy of NOAA Environmental Visualization Laboratory