Updated:

@

Summary / Temperature
Wind
Rain
Outlook

73.7°F






Comfortable



Feels like:

74°F



24-hr difference
-6°F

Today
Yesterday
High:

87.2°F


10:44am
89.7°F
12:12pm
Low:

61.6°F


2:11am
54.1°F
6:46am

SSE




0.0


Gust:


0.0 mph

Bft -
Today:

11.9 mph

1:28pm

Gust Month: 17.0 mph September 2

Rain Today:

0.00 in

Rain Rate (/hr):

0.000 in

Rain Yesterday:

0.00 in

This Month:

0.00 in

Season Total:

0.00 in

113 days since last rain.

Tonight


Increasing
Clouds


Humidity & Barometer
Almanac
Moon

Humidity:

73

%
Dew Point:

64.5°F

Barometer:

inHg

3-Hr Trend:

| | |
| --- | --- |
| Sunrise: | 6:35am |
| Sunset: | 6:48pm |
| Moonrise: | 9:16pm |
| Moonset: | 10:46am |

Waning Gibbous
86%
Illuminated

UV Index Forecast
UV Index Forecast
NWS Forecast - Mission Trails - Outlook: Today & Tonight
Today


Sunny

Hi

76 °F

NWS forecast: Sunny, with a high near 76. Northwest wind 10 to 15 mph, with gusts as high as 20 mph.

Tonight


Increasing
Clouds

Lo

59 °F

NWS forecast: Increasing clouds, with a low around 59. Northwest wind 5 to 10 mph becoming light in the evening.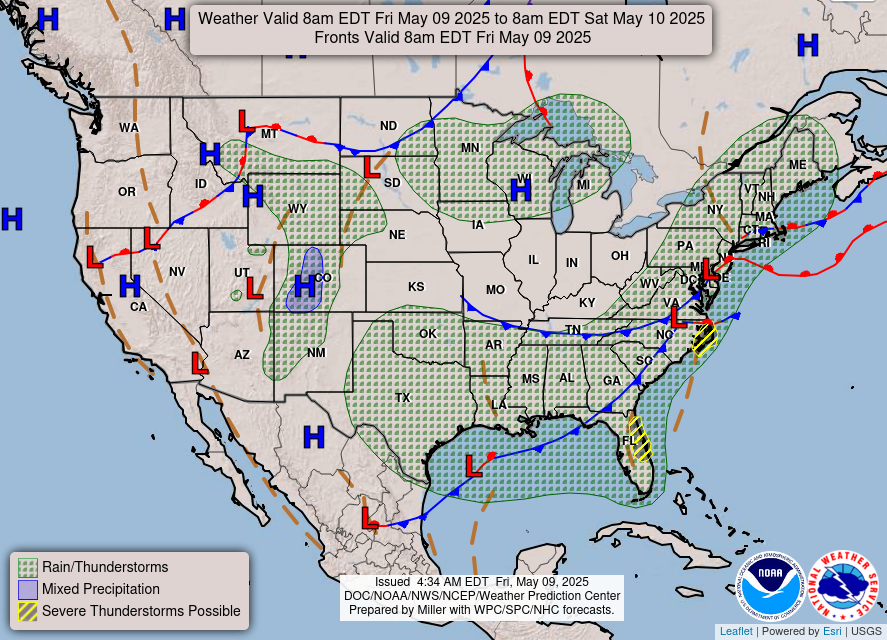 Seymour Strengthens in the Pacific
The GOES West satellite captured this image of Hurricane Seymour in the Pacific at 9:45 UTC on October 25, 2016.
Seymour is located about 650 miles southwest of the southern tip of Baja, California and moving toward the west at about 14 miles per hour. Forecasters at the National Hurricane Center (NHC) expect the storm to turn toward the northwest on Wednesday (10/26).
Seymour has maximum sustained winds of near 125 miles per hour with higher gusts, making the storm a category 3 on the Saffir-Simpson Hurricane Wind Scale. Additional strengthening is expected today. After that, Seymour is expected to weaken sometime Wednesday through Thursday.
Courtesy of NOAA Environmental Visualization Laboratory